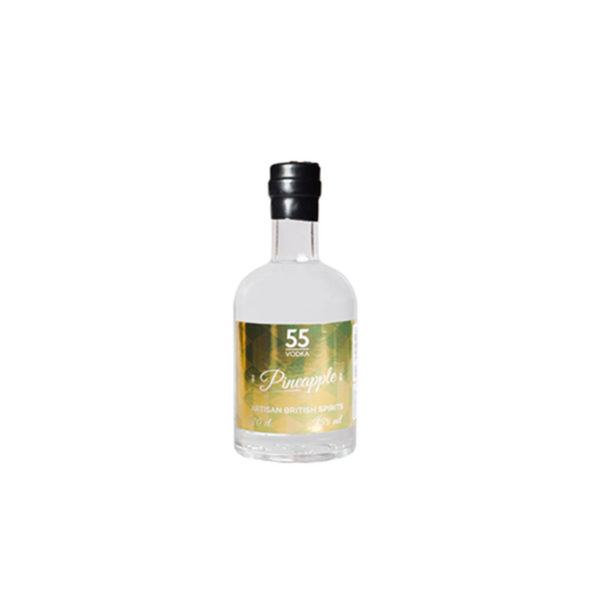 Pineapple Vodka 20cl
£12.50
Our Pineapple Vodka is made in copper stills for maximum character and intensity. Packed with natural Pineapple for a sweet, tropical flavour.
Strength 35%
Size 20cl
Description
55 Above Pineapple Vodka is made with 100% natural ingredients, and unlike other vodkas, it does not contain any artificial flavourings or added sugars. This exotic creation is infused with real pineapple pieces, which creates an exotic, sweet spirit that is packed with citrusy notes.
This vodka is lovingly crafted in our small copper stills to maximize the character and intensity of the flavours through our careful maceration process. Packed with flavour this deliciously fruity spirit will bring character into any cocktail, or simply serve with ice cold cola to enhance the refreshingly tropical taste of 55 Above Pineapple – A perfect summertime beverage.