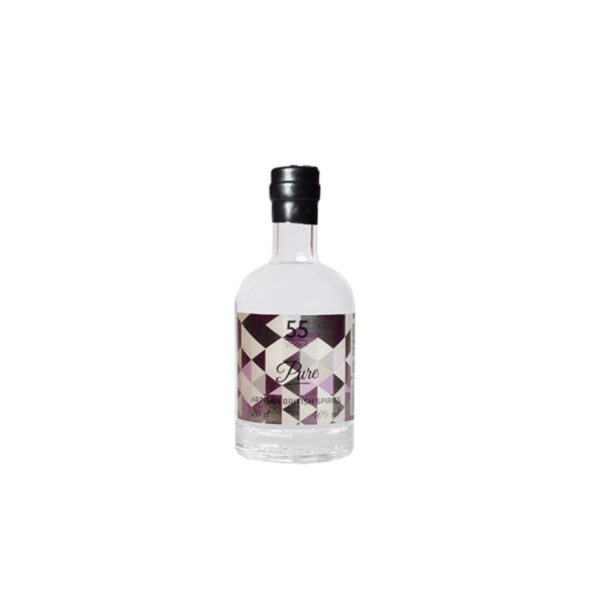 Pure 40% Artisan Vodka 20cl
£12.50
Our Pure potato vodka is distilled in Britain to the highest quality by our master distiller, which gives it its iconic full-bodied aroma and character.
Size 20cl
Description
55 Above Pure: our luxuriously smooth craft vodka made from the finest quality UK ingredients. Distilled in our traditional copper pot stills, it has a full-bodied aroma and character, yet a surprisingly smooth and mellow aftertaste. With the potatoes giving it a distinctively mellow sweetness.
55 Pure is what purity really tastes like! Pair this unique vodka with the mixer of your choice for a drink that's bursting with character.
55 Pure is an ideal house vodka. As, at only 40%, it can be sold at a reasonable price.
We hand make all our spirits from superior quality potatoes, harvested right here in the UK.  We also make sure to use only the finest cut of the raw spirit from each batch so there's no need for any filtration. The final product is a truly pure vodka that's full of character and retains all the lovely, natural sweetness from the potatoes.