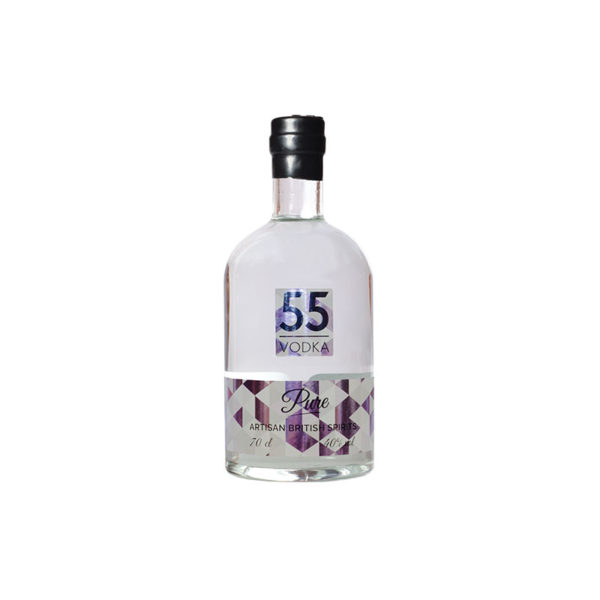 Pure 40% Artisan Vodka 70cl
£35.00
Our Pure artisan vodka is distilled in Britain to the highest quality by our master distiller, which gives it its iconic full-bodied aroma and character.
Out of stock
Description
Pure is now even purer. Introducing our new, stronger, Pure artisan vodka – now with an abv of 40%.
Distilled here in Britain, this luxurious artisan vodka has a full-bodied aroma and character, yet a surprisingly smooth and mellow aftertaste.  All thanks to our fine British potatoes, which give it a distinct, delicate sweetness.
55 Pure is what purity really tastes like! Pair with the mixer or cocktail ingredient of your choice for a bold, flavourful drink that's full of character.
At only 40%, 55 Pure retails at a very reasonable price – which makes it an ideal house vodka.